Sarah Strathopolous
Partner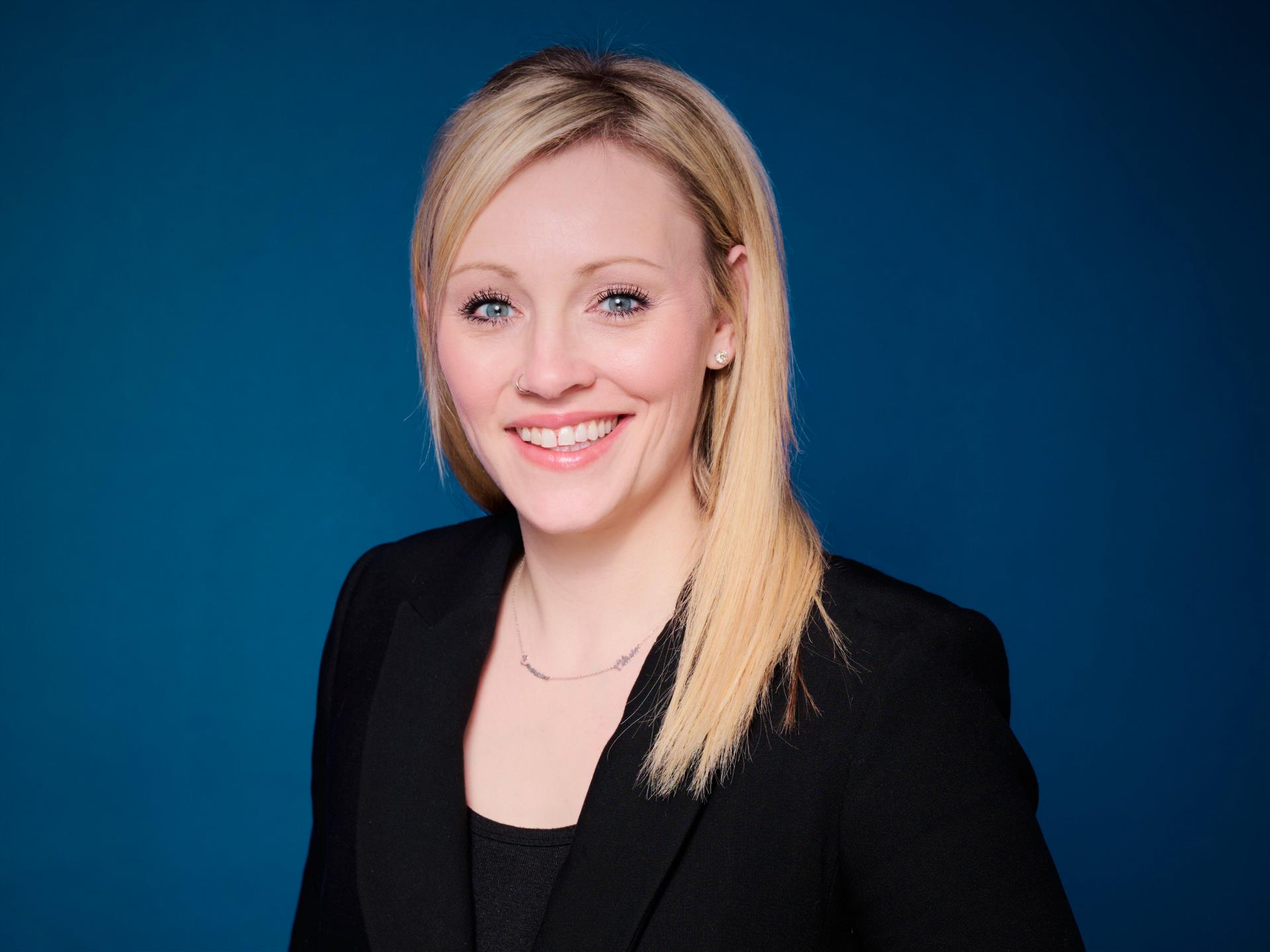 Bio
Sarah not only works hard for her clients, she works smart. As a determined and skilled negotiator and litigator, she effectively gauges each unique situation and tailors her approach to be collaborative or adversarial in order to achieve the best resolution for her client. Sarah prides herself on her ability to balance attention to detail with big-picture thinking. Understanding the very serious impact that family law issues can have on people's lives, Sarah treats every case with the highest level of focus and attention.
As a Partner at Epstein Cole, Sarah is able to assist in all areas of family law including complex divisions of property, income disputes and support and custody and access matters, through both the alternative dispute resolution (mediation and arbitration) and litigation processes. Sarah has practiced family law exclusively since being called to the bar and has confidently acted as counsel on matters before all levels of court in Ontario, including the Court of Appeal for Ontario, as well as interprovincial matters.
Sarah completed the Screening for Power Imbalances Including Intimate Partner Violence training in 2021 and the Certificate program in Family Mediation from York University School of Continuing Studies in 2022. For select files, including for self-represented parties, Sarah acts as parenting coordinator, mediator, or arbitrator to help families resolve disputes in a cost-effective and thoughtful way.
Active in the legal community, Sarah has been a member of the Ontario Bar Association Family Law Executive since 2020 and is Secretary for the current 2022/2023 term. Sarah has also co-authored papers and chaired continuing legal education programs. Sarah is committed to advancing access to justice and volunteers her time as a Pro Bono Lawyer Supervisor with the Family Justice Centre and a Volunteer Lawyer for Luke's Place Virtual Legal Clinic.
Sarah is the 2022 inaugural recipient of The Patrick D. Schmidt Future of Family Law Award (The Advocates' Society).
Sarah's clients appreciate that she sets realistic expectations and provides honest and direct advice. She takes great pride in guiding you through the difficulties of separation or divorce and helps to ensure that you are well-prepared for the next chapter of your life.
Recognition
2022 Inaugural Recipient of the Patrick D. Schmidt Future of Family Law Award - The Advocates' Society
During her time in Ottawa, Sarah completed an internship with the Department of Foreign Affairs and International Trade. Following the completion of her internship, she was hired as a Trade Officer and worked in the Global Business Opportunities Bureau
Publications & Speaking Engagements
Sarah has chaired, spoken and co/authored for various professional development programs, including:
Rich Parents, Poor Kids: A Review of the Case Law Regarding Gifts, Property and Support (National Family Law Program – 2022)
Unique Considerations When Preparing Cohabitation Agreements (Ontario Bar Association's Mastering Marriage Contracts and Cohabitation Agreements: Practical Insights and Creative Drafting Solutions – 2022)
Chair - Family Violence Series - Session 2: Family Violence Screening (Ontario Bar Association – 2021)
Unwrapping Parental Gifts (and Loans) (Osgoode Professional Development's Ninth Annual Recent Developments and Complex Issues in Property & Equalization - 2020)
Financial Disclosure from Advisors, Third Parties, and Related Corportations (Ontario Famiy Law Reporter - 2018)
Corporate Issues In Family Law: Recent Developments in Corporate and Shareholder Litigation in Family Law (Osgoode Professional Development's 6th Annual Recent Developments and Complex Issues in Property & Equalization - 2017)
The State of Expert Evidence Post-Moore and Westerhof (Ontario Bar Association's Sixth Annual Bread and Butter Issues in Family Law - 2015)
Professional Involvement
Ontario Bar Association Family Law Section Executive Member (since 2020) - Secretary
Mandatory Information Program (Mediate393), Presenter for Superior Court of Justice (Toronto)
Ontario Bar Association
The Advocates' Society
Past Academic Representative, Common Law Student Society, University of Ottawa, Faculty of Law
Community Involvement
Family Justice Centre (Pro Bono Students Canada) - Volunteer Lawyer
Luke's Place Virtual Legal Clinic - Volunteer Lawye
Education, Admissions & Designations
Called to the Bar of Ontario (2013)
Certificate in Family Mediation from York University School of Continuing Studies (2022)
Certificate - Screening for Power Imbalances Including Intimate Partner Violence (2021)
J.D. from the University of Ottawa, Faculty of Law (2012) - graduated cum laude
M.A. International Affairs from Carleton University, Norman Paterson School of International Affairs (2012)
Global Law Certificate, Bader International Studies Center in the United Kingdom (2011)
Practical Certificate - International Social Protocol -NPSIA, Carleton University (2009)
Honours B.A. (Political Science and Business, with a Certificate in French Studies) from the University Of Waterloo (2008) - graduated with high distinction